Main Page

Design Staff

Design Services

Project List

Audio Demos

Useful Calculators

All over the map

Site Map




Centre of Excellence in Surgical Education &
Innovation, VGH, Vancouver, BC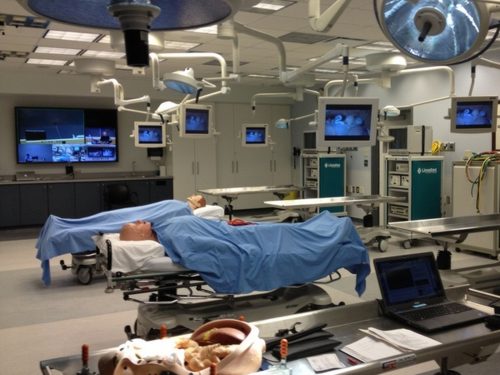 Vancouver Coastal Health Authority, Vancouver General Hospital, Centre of Excellence in Surgical Education & Innovation. Distance education enabled AV systems in wet simulation lab, 35-seat seminar room, central control room & clinical skill/simulation rooms. Completed July 2013.
For both the CESEI large seminar room and the wet simulation lab, a state of the art, fully integrated high resolution AV presentation and videoconferencing solution was required to provide the CESEI simulation centre with the interactive connection to the 100+ distance education enabled remote sites located at four BC Universities, and over 70 clinical sites located within the province.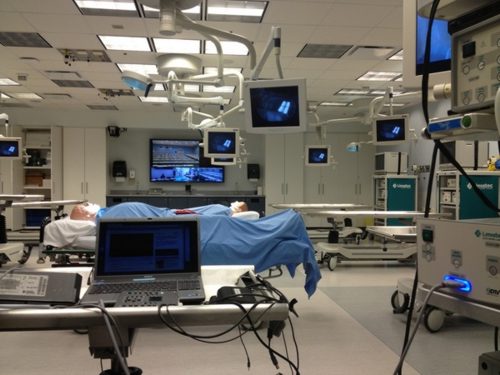 A key factor was the integration of the AV presentation, videoconferencing and capturing systems with the medical simulation systems, providing the ability to display content from the simulation system locally and remotely. The fully integrated AV systems are designed to allow the instructor to conduct a teaching session with local and remote participants without requiring operational support.
The AV systems integration had to be completed within a 6 week window to minimize the operational down-time for this extremely busy facility.