Decidedly Jazz Danceworks Dance Centre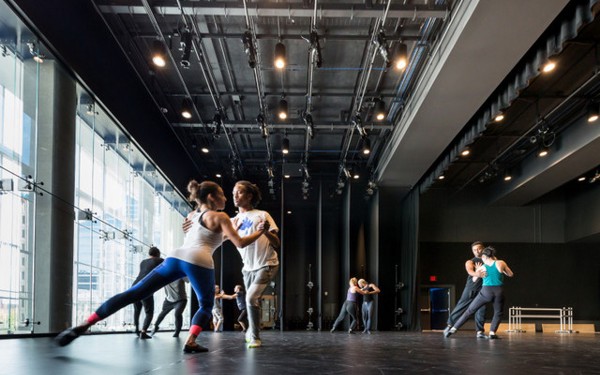 We provided AV system design services to Decidedly Jazz Danceworks for their new Dance Centre project, home of the company and the DJD dance school. There are seven dance studios with Studio 2 being equipped with retractable bleachers to convert to a 230 seat performance theatre.
The teaching sound systems are centralized with the amplifiers and signal processing in the central rack in the studio 2 rack room. Each of six studios have a teaching station location with a touch panel to control the sound and select the local sources. It also controls the TV at each teaching station. This simplified the operation for the teachers, especially guest teachers who might not operate the sound system on a regular basis.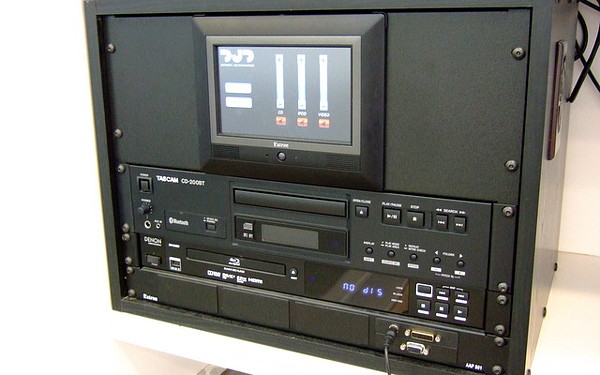 The teaching sound systems in each studio use high quality ceiling mounted speakers to keep the sound level uniform across all the studios, and reduce the issues with having the speakers be very loud near the teachers and possibly not loud enough at the far side of the room. It also helps eliminate the flutter echo potential.
The large performance studio has a mobile teaching station, and the typical theatre infrastructure of Clear-Com, audio and video show relay to the dressing rooms and the house entrance to the theatre.
The performance sound system in Studio 2 was provided by long time live show support company, Sound Art, who also installed the building's base AV systems, including the video show relay displays and e-signage displays.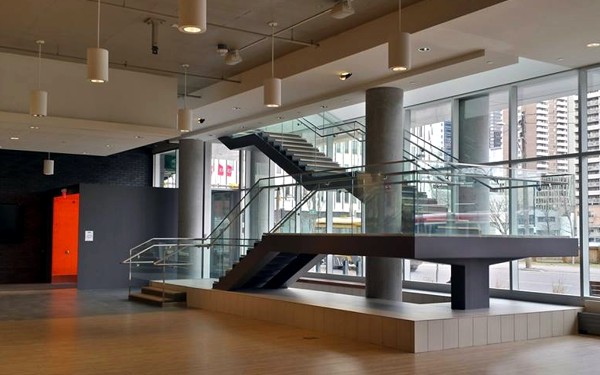 For more information visit the Decidedly Jazz Danceworks Dance Centre website