Burnaby Lake Sports Field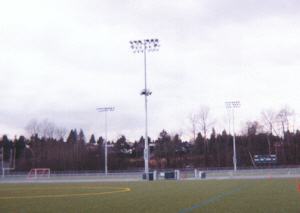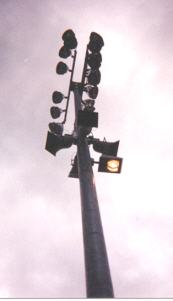 We designed the sound system at the new Burnaby Lake Sports Field complex for the City of Burnaby. The complex includes 3 main sports fields with a fieldhouse. In addition there are two day use only fields to the east. The fieldhouse has change facilities, meeting rooms and a concession as well as the main office with the sound system source and control rack.
The outdoor speakers are weatherproof full-range horn loaded coaxial loudspeakers capable of good quality speech and music reproduction.
It is possible to select individual zones for paging zone assignment and background music assignment. It is also possible to select the loudspeakers remotely and have the selection indicated on the office control panel. A portable source rack allows a cassette/CD player, wireless microphone and mixer package to be located at any of the three fields for local events. There is also a provision for a future announcer's tower between fields 1 and 3.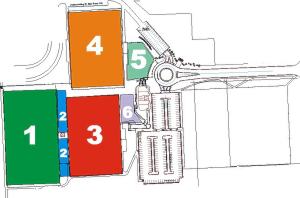 Sound Contractor: Allstar Show Industries - Burnaby, BC