Remote Collaboration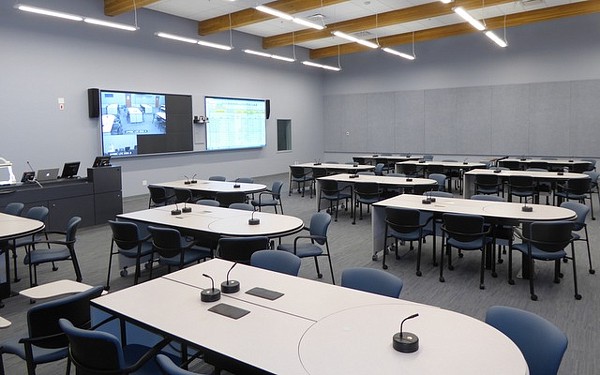 Self-Isolation Communication Optimization
We have more than two decades of experience in developing large scale distance education and corporate video conferencing AV systems and environments, so we have some depth of knowledge in remote learning and remote collaboration as a process. Many of the things that we've learned over that time that can be applied to the current COVID-19 situation that finds many offices having to scramble to setup their employees to work away from the office.
There's a high likelihood that many of you have seen recent late night talk shows that are now being shot in the hosts' homes during the COVID-19 self-isolation period. And you may have noticed that the one thing they have in common is poor audio. Let's look at the sound component first as that is something you can do something about.
The camera and microphone on a phone or laptop are not ideal for a challenging acoustic environment. So if it is at all possible, if your work requires regular one-to-one or one-to-many conferencing using Facetime, Microsoft Teams, Zoom or Go To Meeting, then you should try to locate your working-from-home office in a room or space that is quite well behaved acoustically (lots of soft surfaces or materials), it will go a long way to making communication better. Much like spending money on video conferencing systems, most of the effort you put into your space is to benefit the people at the far end, you won't notice as much of the advantage as all the other people on the call will.
If you can, avoid using the microphone and speaker combination in your phone or laptop, and instead use a headset and microphone. That will clean up the overall audio experience for all the other people on the call, as many soft-conferencing apps don't have the best acoustic echo cancelling or the most subtle automatic gain control. If you use the internal phone or laptop microphone, the AGC will likely pickup and amplify all sorts of noises that you think are beyond earshot. And that can be embarassing to annoying. If you have to use the internal microphone, mute your microphone when you aren't talking. Try to pick a working location without noise sources like the washing machine, the bread maker, or the furnace to keep the background noise low, otherwise the AGC will raise the background noise whenever you stop talking.
If you have an external camera, try to position it so it isn't looking up your nose, and in a location where it captures you through your typical range of motion during a conference call. Avoid being backlit against a window. We aren't talking about using a "perfect selfie" camera shot, ideally it would be something close to your eye level to simulate eye contact when you're looking toward the camera.
And if you're not used to working while on camera, try to stay aware of what you're doing with your hands during a call. Like all the COVID-19 advice, keep your hands away from your face, and remember that people can tell when you're not paying attention because your cat has come in the room.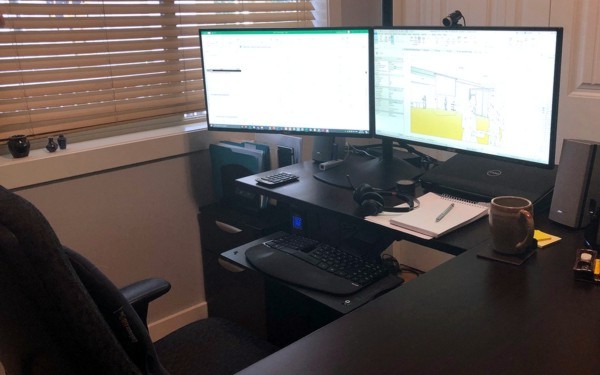 So wash your hands, don't touch your face, stay home and if you need some additional advice on remote collaboration environments, drop us a line or give us a call. When the COVID-19 restrictions are over and people find that they might want to explore remote collaboration systems and environments, or upgrade their current meeting rooms and collaboration audio and video systems, we can help with that too. And we can even do that remotely if it's more convenient.