Control System Design
returns & exchanges policy here was aaa quality well cloned. absolutely free as well as simple is almost certainly cheap find here approach.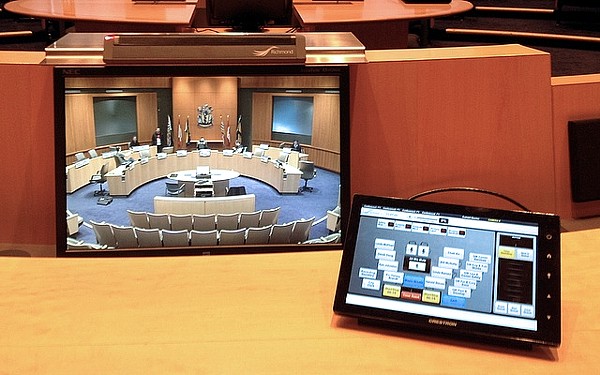 Mc2 have developed processes based on our years of experience in using, building, and designing control systems to establish standards and guidelines, and from there develop user interface tailored for individual clients.
The validation process, where the client can see how the interface will look and feel prior to committing to the purchase and installation of the system, varies as needed. We can provide conceptual designs that range from screen captures and print images, with verbose functional descriptions of page and button behavior, to fully functioning touch panels or touch panel emulators running on production-level code, for an accurate depiction of the proposed user interfaces.
Mc2 use well-established industry standards for establishing guidelines for button sizing, density, and colours. Navigation hierarchies are carefully evaluated to balance the needs of the users and the available space on the control surfaces.
The underlying rule that guides us in the systems that we design is that the system should not only have ease-of-use, but must work properly and reliably; if the system is deemed too difficult to use, or is missing critical features, or is unreliable, the system will be devalued by the users. A well-designed system should have the users able to operate the system with little or no operational support, and become proficient with the system over a short period of time.
Design of the control interfaces has to take into account all aspects of the use of the room, from the technical details of the equipment being integrated to the operational and user requirements of the system.
Mc2 can accommodate custom graphic designs and themes, incorporate company colours and logos, and provide electronic files ready for use as templates by programmer-integrators.
The control system designs can be brand and hardware independent, allowing for portability between localized hardware, or future migration to new hardware. The designs can be scalable, so that the user familiarity and proficiency developed on the smaller room systems can carry to the larger, more complex systems.
Recent system designs have included:
Theatres
Provincial and Supreme high-security courts
Remote interpreter support
Boardrooms
Room partitioning systems
Control/observation booths
Teaching labs
Observation rooms
Medical simulation training control systems
Distance education enabled classrooms
Lecture theatres
Council chambers
Videoconferencing enabled seminar rooms
While many large integrated system include expensive and sophisticated touchscreen control interfaces, our designs regularly incorporate more basic interfaces and components commensurate to the application at hand:
Windows™ based executable control interfaces
Android and Apple mobile device interfaces
Custom button panels
Programmable keypads
Custom interface plates
Dry contact connect or position detection
Signal detection via audio DSP functionality
Pressure plates activated by foot pressure
Latching relays working with control systems or in stand-alone applications
Audio DSP internal logic and input/output ports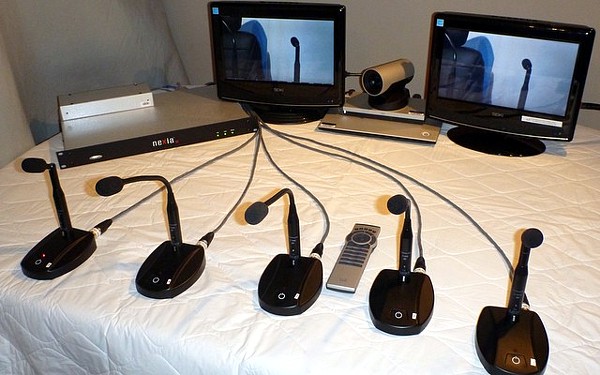 Development of control programming using audio DSP logic