Main Page

Design Staff

Design Services

Project List

Audio Demos

Useful Calculators

All over the map

Site Map

Contact Us



Convention and
Meeting Facilities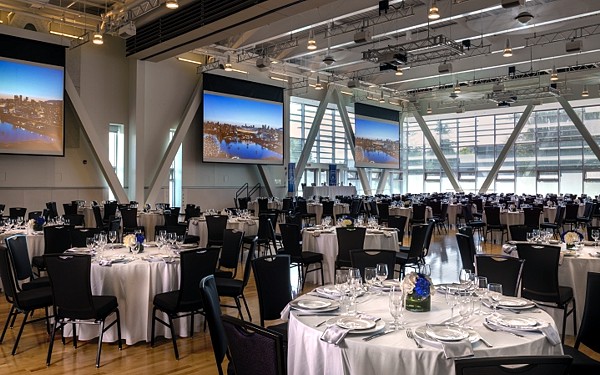 Convention and Meeting Facilities can range in size from a 6 person teleconferencing or video conferencing room in a corporate headquarters to a 350,000 square foot convention hall. The acoustical criteria may differ for the two size extremes, but the importance of good acoustical design doesn't. If proper reflection control and room decay aren't provided, a teleconference or video conference room can sound like a good sized rain barrel to the people on the other end of the audio link. Large venues often host trade shows with thousands of people in attendance, and, combined with dozens of local noise sources, the background din becomes unmanageable without proper acoustic treatment. We provide advice on control of excess reverberation time.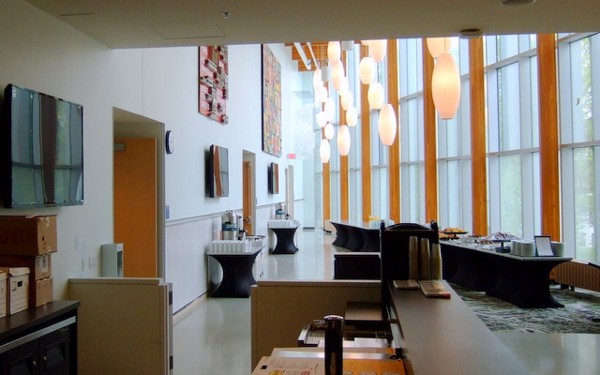 We also design and specify sound and A/V presentation systems for meeting and convention facilities ranging from simple public address systems to multi-room combining and control packages. As an option we can design just the A/V cable infrastructure to support the clean and fast installation of rental A/V equipment where there will be no permanent A/V equipment. This is a trend many hotel and convention facilities are moving towards to reduce capital investment in technology with a high rate of obsolesence. Some combination of the two approaches may be the most appropriate depending upon the arrangements available with local A/V rental houses.


Typical AV connector plate runs back to main patch bays, includes
dedicated CAT5e patchbay for multimedia balun or transceiver use
Event space photos from AMS Nest @ UBC.