Grandview Heights Aquatic Centre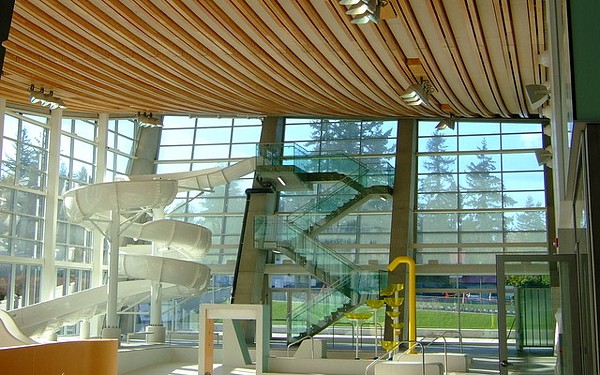 We provided sound system design design services to HCMA Architects for the new Grandview Heights Aquatic Centre. The sound system provides both music playback fidelity and speech intelligibility for each coverage zone. The wall mounted speakers covering the leisure pool are visible on the right.
The sound system features several independent sound system zones inside the natatorium, and a paging system for the changerooms and circulation areas, plus a separate Fitness Centre sound system on the second level. Inputs in the lifeguard office and a wireless microphone provide a variety of options for audio sources and assignment to specific zones.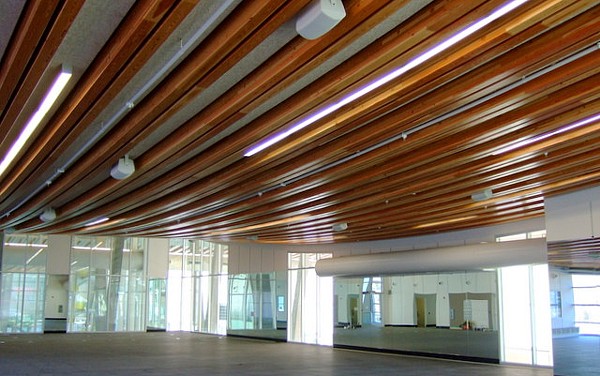 A view of the Fitness Centre.
For more information visit the Grandview Heights Aquatic Centre website