Main Page

Design Staff

Design Services

Project List

Audio Demos

Useful Calculators

All over the map

Site Map

Contact Us



Medical Simulation Training Systems
Specialized Simulation Equipment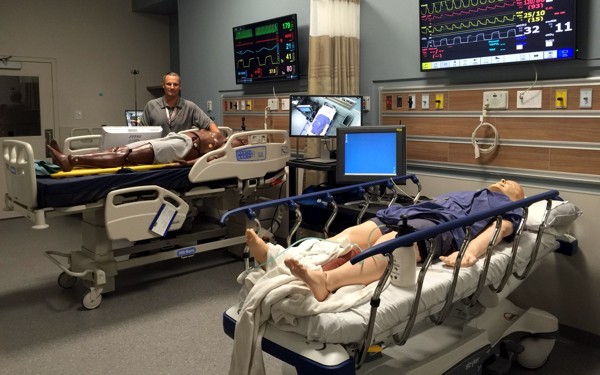 Simulation based training in health sciences education has been evolving rapidly in the past 15 years, and will continue to change and evolve. McSquared, as contributing member of SIMGHOSTS (the worldwide Medical Simulation Centre operator Association), and deeply involved in the design of medical training simulation centers for the past fifteen years, has been at the forefront of these developments and is uniquely qualified to provide recommendations for suitable SSE solutions. That includes the ability to recommend unique and cost-effective solutions such as for example the use of Patient Communication Simulators using voice recognition technology in place of the standardized patient modality to significantly reduce the risks and costs associated with the standardized patient methodology used for initial patient assessments and clinical interviews.
Multi-discipline health sciences training centres require the use of multi-platform simulation equipment technologies, with the requirement for the simulation equipment to be moved easily between simulation training theatres and training labs. This typically means the use of SSE technologies from multiple vendors/manufacturers. McSquared has extensive hands-on experience with specialized simulation equipment and has established relationships with all notable SSE manufactures such as CAE, Laerdal, Gaumard and Simulaids and is able to organise, plan and setup extensive SSE demonstrations and conduct SSE equipment tests at the client facilities.
Types of SSE health sciences specialized simulation equipment consulting services offered by McSquared:
Low fidelity human patient simulators
Medium fidelity human patient simulators
High Fidelity Low fidelity human patient simulators
Scheduling & Booking Tools
Biomedical patient simulator testing equipment
3-Dimensional Immersive training solutions (augmented/mixed reality systems)
Ambulance-box Simulator Training systems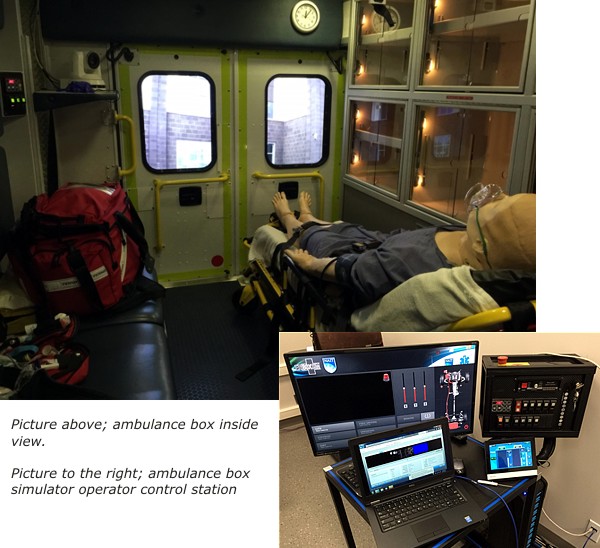 Another common need for health sciences training simulation spaces is the requirement for 'medical gases'. As part of the SSE requirements review and design coordination process, McSquared can provide recommendation for the appropriate type of gases needed for simulation training rooms, as the gases are not required for actual human patient consumption, but rather for the simulation equipment only. The ability to utilize standard instrument level air instead of medical quality air provides significant mechanical systems cost reductions, both from a capital coat and from an operational perspective.
Thanks to our long-standing working relationship with organizations such as SIMGHOSTS, and the Provincial Simulation Coordination Committee (PSCC) and the Provincial Simulation Standards Working Group (STWG), McSquared has direct and unequaled access to worldwide medical simulation training expert resources and information, providing us with a unique insight into what is currently happening in the medical world of simulation based training, and what new modalities and technologies are in development. This permits us to develop systems and infrastructure to be ready to accommodate new technologies and equipment on an ongoing basis.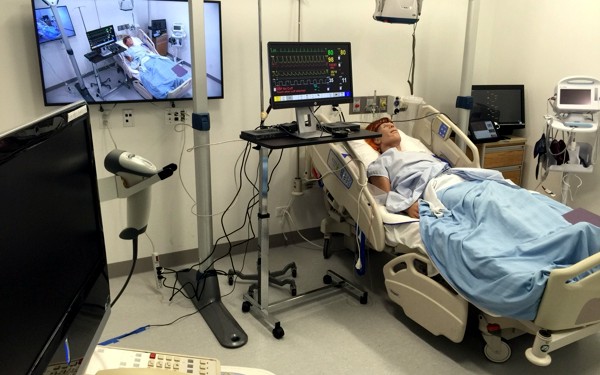 Another vital component for modern medical training simulation centers is the need for the training centre, and the medical simulation training systems, to be compliant with the province wide simulation standards, and the Society for Simulation in Healthcare (SSH) standard guidelines, to achieve accreditation by the BC/Canada Royal College of Physicians and Surgeons. Only accredited health sciences training simulation centres are able to attract, and keep, suitably qualified staff, as time spent working in non-accredited simulation training centres does not count towards their certification.
As an expert in A/V technologies in medical simulation, human patient simulator technologies, medical capture and debriefing system technologies, specialty network design and specialty furniture design, McSquared would work very closely with the client stakeholders, the design team and the client network department to unify these technologies into one fully integrate, cohesive, easy to operate and support, simulation training system.
Please check out our Medical Simulation Training Systems Design Services for more information.