Main Page

Design Staff

Design Services

Project List

Audio Demos

Useful Calculators

All over the map

Site Map




Northern Alberta Institute for Technology (NAIT)
Centre for Applied Technology (CAT)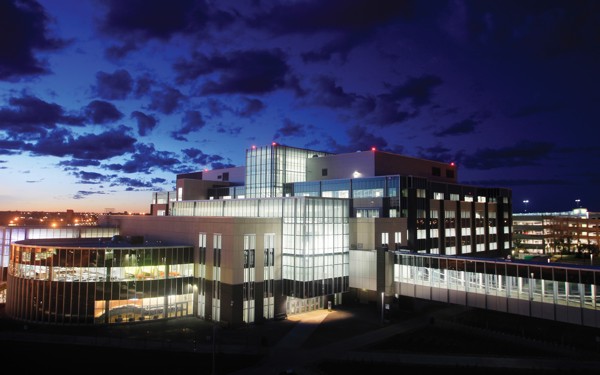 We provided design consulting services for the Northern Alberta Institute for Technology (NAIT), Centre for Applied Technology (CAT), a new 650,000 sqft teaching and research facility development. The A/V technology based applications design services include:
Over 100 classrooms and teaching studios equipped with state-of-the-art single and dual screen educational presentation, collaboration & capturing systems.
Over 50 meeting and collaboration spaces equipped with wireless collaboration systems.
One 135-seat lecture theatre, equipped with state-of-the-art AV technology based educational, collaboration & Capturing systems, including a multi-window enabled, thin bezel display based large video wall.
One unique 'Glass-box' conference room equipped with a state-of-the-art, laser projector based, conference & presentation systems, including the ability to project images onto three of the four glass walls, for presenting information to the building atrium
Banking and stock trading simulation lab, including stock new ticker LED screen, four video wall displays and over 32 learning stations.
Health Simulation labs, including ambulance simulator for EMT training, all equipped with advanced medical education and centralized capture/debriefing systems (MCDS).
The largest medical education simulation Centre in Canada with eight simulation theatres with adjacent control rooms equipped for standardized patient, confederate scenarios and/or hi-fidelity human patient simulator based simulation training.
The medical simulation training centre also includes five fully equipped observation and de-briefing rooms.
The medical simulation centre was equipped with state-of-the-art A/V and IP network technology based centralized medical capturing, de-briefing and presentation systems, with the ability to fully integrate active human patient simulators from Laerdal, Gaumard and CAE, and accommodate actor based standardized and confederate type simulation training scenarios.
Centralized AV control, capturing, content management & de-briefing systems
Design of AV & MCDS network topology.
Mc2 worked very closely with the NAIT CAT project team, the NAIT IT and AV departments to seamlessly integrate the new and complex CAT AV and MCDS into the existing overall NAIT network infrastructure and operational monitoring systems and standards. The A/V systems design included the design of a new, multi-functional lectern, which has quickly become a standard not just at NAIT but also at other post secondary institutions in need of a cost-effective lectern able to offer a stand-up podium and a sit-down teaching position while able to securely house the required classroom A/V systems. The extensive scope of work and short timeline required for the AV integration scope of work to be broken up into two contracts.
Here are examples of the medical simulation labs in the CAT building.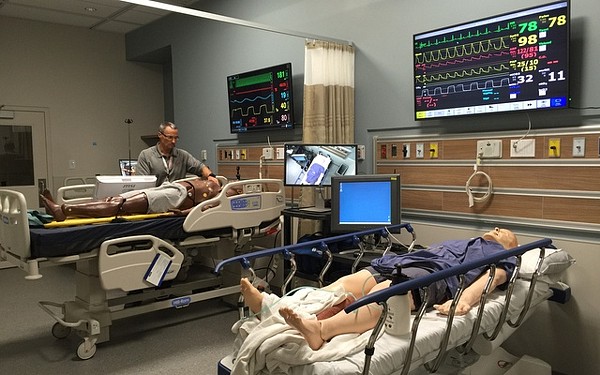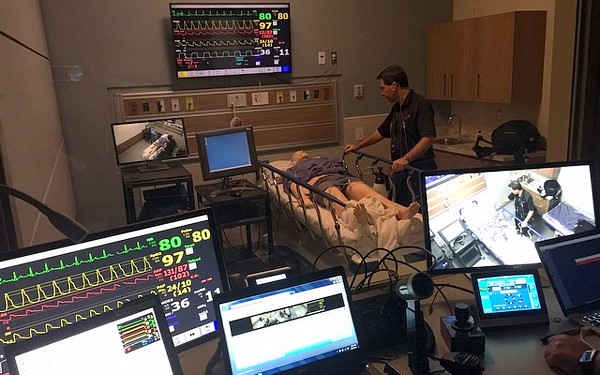 Contractors; Sharps AV for the classrooms and meeting rooms scope of work, and PJS Systems for the lecture theatre, banking simulation lab, 'Glass-box' conference room, health simulation labs and the medical simulation Centre AV and MCDS. Total AV Systems value $ 5,000,000
Read the reference letter from the project manager.