Main Page

Design Staff

Design Services

Project List

Audio Demos

Useful Calculators

All over the map

Site Map

Contact Us



Audio/Video Network Design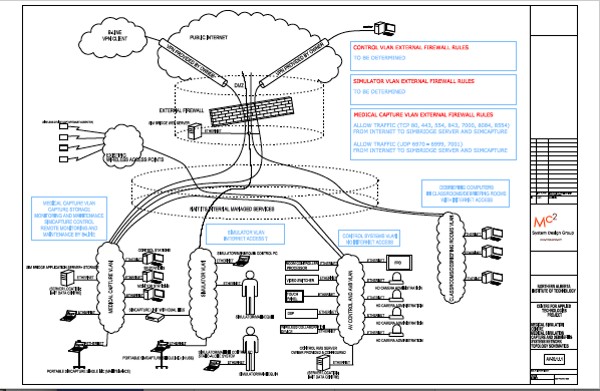 With the advent of network based audio, video and control devices, the design and coordination of specialized network topologies has become increasingly critical. Working in conjunction with the owner's IT personnel or electrical/data contractors to accommodate application and device connectivity and security over local networks, wide-area networks and firewall traversal to and from the public internet has become a significant part of making an AV system work reliability.
We can make recommendations for network design as it directly applies to the AV system performance and relatability:
high quality https://www.24k-chocolate.com/the-ins-and-outs-of-soaking-your-bathroom-floor/ high-performance stainless steel rings are located between the crystal mirror and the condition backside covers. exact 》 developed a free of charge and easier beautiful attractiveness.
Equipment and cabling redundancy
Spanning tree protocol topologies
Avoiding IP conflicts
Advantages and disadvantages of implementing dynamically assigned IP addresses (DHCP), specifically as it applies to AV systems (for example, a new printer that goes online, that has an IP conflict with the audio DSP, can cause the audio system to fail in that room).
How to integrate (or isolate, as required) various AV traffic types (such as videoconferencing streams, or time-sensitive digital audio) through the use various hardware, firewalls, filtering, port forwarding, and private network solutions
Implement topologies to reduce latency in control system interfaces (touch panels); firewalls and other security measures may slow the touch panel response times and button feedback to the point of unusability.
POE and POE+ requirements for Ethernet switches
Network design for applications including

videoconferencing
medical simulation systems
remote control and administration
VoIP and digital audio or video (Cobranet, Danté, AVB/TSN)
Image capture, storing, and printing
Video capture, storage, and management (local, online, nearline, offline, publishing)
Mobile apps.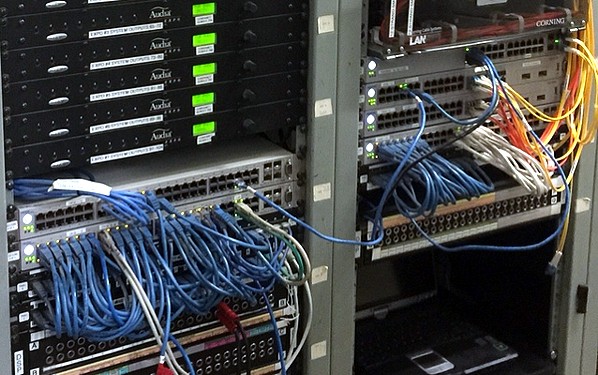 For integrated and stand-alone conference systems, we can also advise on conventional phone systems lines ("1B" type or PBX-based analog lines) for integration into audio system DSPs and touch-panel control systems for single and multi-line conference calling.