Main Page

Design Staff

Design Services

Project List

Audio Demos

Useful Calculators

All over the map

Site Map




Pharmaceutical Sciences Centre
Faculty of Pharmaceutical Sciences
University of British Columbia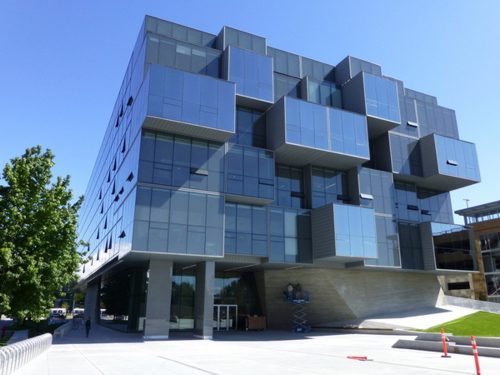 In 2009 UBC Faculty of Pharmaceutical Sciences started planning the design of a new Pharmaceutical Science Centre building to be located at the UBC Point Grey Campus. Under the leadership of the UBC Properties & Trust Project Management team, with Saucier & Perrotte/HCMA Architects and with McSquared as the AV design consulting firm for the project, the design of the new 250,000 square feet building, and the enterprise level AV systems required, proceeded quickly.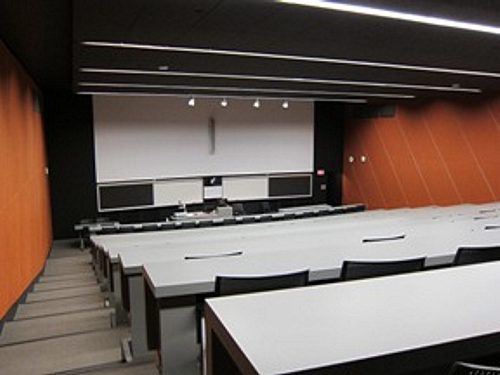 Construction commenced in 2010 and by September 2012 staff and student started to move into the new facility equipped with lecture theatres, classrooms, collaboration style classrooms, teaching labs, videoconferencing seminar rooms, recording rooms, case study rooms, simulation labs, family practice labs, computer labs, etc.
The design of the multi-million dollar, fully integrated, enterprise level AV systems had to meet the stringent performance, functional and operational criteria for this new Pharmaceutical Sciences Centre accommodating new teaching and learning methodologies.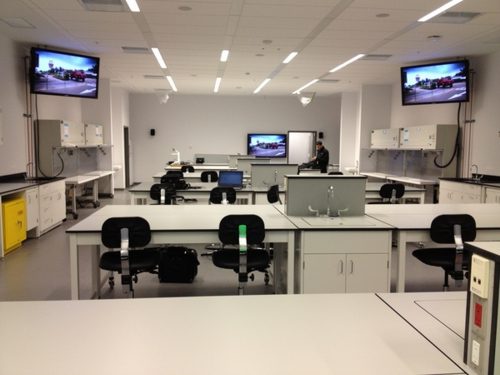 The lecture theatre, large seminar rooms, small seminar rooms and the meetings rooms scheduled to being equipped with videoconferencing based distance education capabilities also required to be fully compatible with the Faculty of Medicine, Distributed Medical Program, videoconferencing performance standards as they are making use of the centralized VC hosting and gateway capabilities.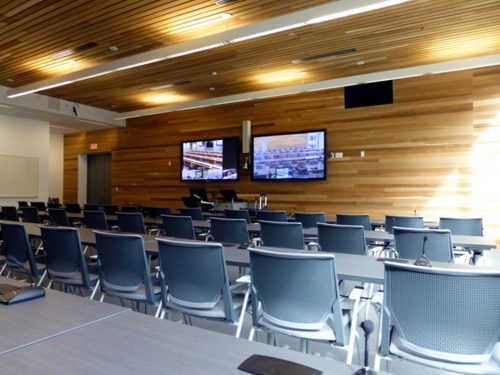 The Faculty of Pharmaceutical Sciences, Pharmaceutical Science Centre building is the most advanced teaching facility on campus integrating many new AV technologies based teaching and learning tools that enable the faculty to teach in a way un-matched by any other facility. Some of the hi-lights are:
full high definition, videoconferencing based distance education capabilities in the lecture theatre and the seminar/classrooms, providing the local and the remote student with an equal learning opportunity


Use of Apple I-pads, instead of expensive AV control touch panels for the wireless control of the AV systems in the classrooms and the seminar rooms.


Capturing and streaming capabilities in a number of the lecture theatres, classrooms and seminar rooms, connected to the centralized UBC archiving and hosting systems for recording, archiving and hosting lectures, sessions, etc


Family consultation and practice labs with digital audio and video recording and centralized archiving and playback capabilities.


Pharmacy Practice lab with interactive projection screens providing the ability to annotate over content and capture for later review analysis.


Building wide digital signage/wayfinding system, including video overflow playback capabilities.