Prince's Island Park
Enmax Stage Facility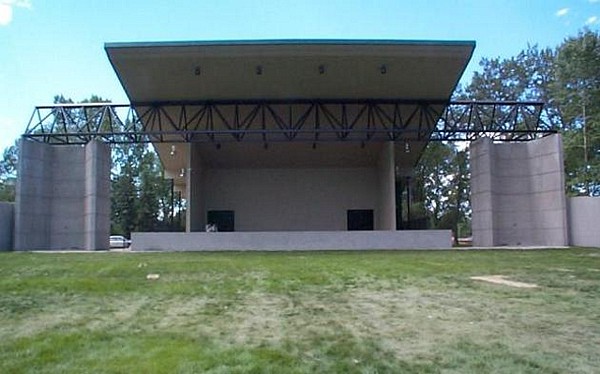 Since 1998 we have worked with the Calgary-based acoustical consulting firm Faszer Farquharson & Associates Ltd. to assist in the design of a new permanent stage structure on Prince's Island Park in downtown Calgary. The new stage replaces a temporary tent structure erected on a wooden stage platform. The new facility features washrooms and a green room, a crossover behind the performance space, an extended roof lip to protect the stage from weather, 25' high cast concrete speaker towers to protect the rental sound systems from wind and weather, and reduce the sound leakage out the back and sides to the nearby condos and apartments.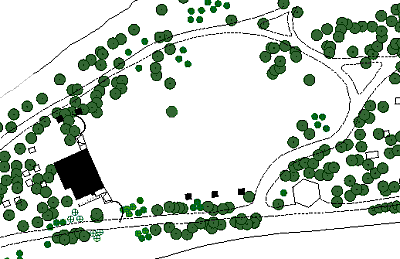 Where the old stage faced west toward numerous new apartment and high-rise condos, the new stage faces east, away from the nearest buildings. The old parabolic tent structure would allow the low frequency energy to pass through it, and it would reflect the mid and high frequency energy back onto the stage, which created an odd musical balance on the stage for the musicians and microphones. It also made it difficult to use stage monitors around microphones.
The new stage redirects more of the on-stage music out towards the audience area and provides a much more balanced sound on stage. The substantial cast concrete speaker towers direct all the bass energy out toward the audience and the mix position. In most outdoor venues there is as much bass energy behind and to the side of a speaker tower. By adjusting the subwoofer locations in the towers it is also possible to steer a single highly directive bass lobe out to the field while reducing the low frequency energy directed at the condos and apartments immediately south of the island.
There is a long curved retaining wall on the outside of each tower that begins at 10' high and reduces to a couple of feet high. The curve has a radius that provides a 30Hz flare rate mouth extension for the subwoofers on the ground to improve the coupling of low frequency speaker systems.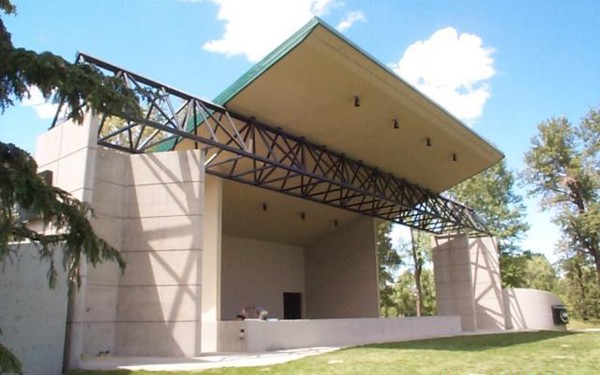 We also made use of a speaker coverage mapping software to predict the coverage of the system used by the rental sound company. Using the data provided by the manufacturer we were able to see what the critical aiming angles would be.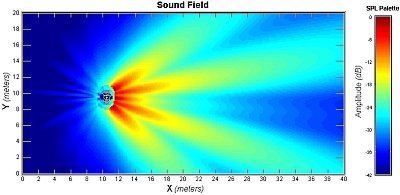 We also wrote material for a users manual to assist rental sound companies in making the best use of the stage facility, including the graphic content.
The June 2002 Folk Festival was the first major use of the stage facility and it proved to be a significant improvement over the old stage.
Collaborating Consulting firm:
Faszer Farquahrson & Associates Ltd.
Calgary, AB
403-508-4996