Simon Fraser University
Lorne Davies Complex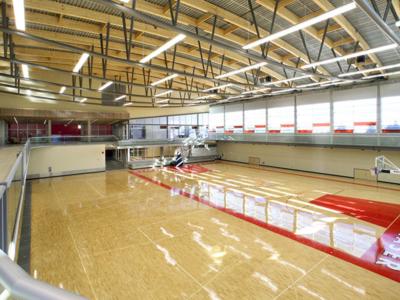 We provided sound system design services to CEI Architecture for the new west gymnasium at Simon Fraser University in British Columbia.
The facility has a large gymnasium, two multiuse rooms overlooking the gym and a two level fitness centre. There is an overall paging system with background music capability. The gymnasium has a separate sound system for floor coverage with the option to add dedicated bleacher speakers in the future. The two multiuse rooms can be used for standalone functions or can be connected to the gymnasium to use as press and announcer rooms for athletic events in the gym. There is also a broadcast cable infrastructure connecting the gym, the multi-use rooms and an external bulkhead to allow a broadcast truck to connect to the building.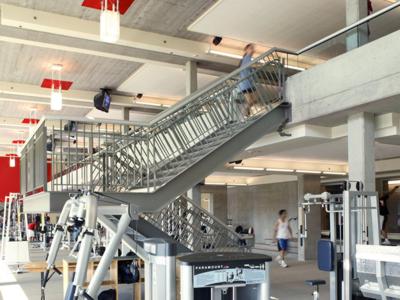 The fitness centre has a multi-zone system to provide music or TV audio to various areas with adjustable levels.
Sound Contractor: Columbia Sound
Contact Simon Fraser University about booking the Lorne Davies Complex