Sound System Design and Evaluation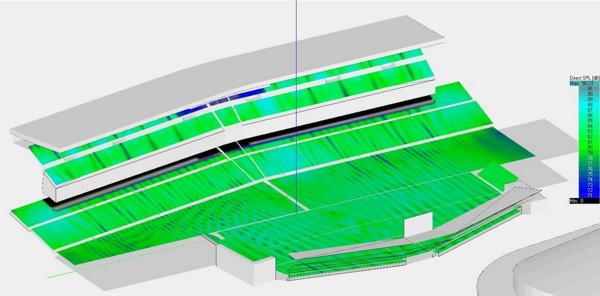 We provide sound system design and evaluation for any application, or size of facility. We have prepared sound system designs for airports, arenas, theatres, outdoor stadiums, churches, convention centres, road house venues and meeting facilities.
Our design process is the same for all sound system applications, from 200 seat theatres to 30,000+ seat outdoor grandstands: evaluate the needs of the users or owner, evaluate the acoustical environment the system will operate in, select equipment based on the verifiable performance and suitability for the application, optimize the design for cost effectiveness, and write a specification that protects the client's interests by clearly defining the requirements for the completed system.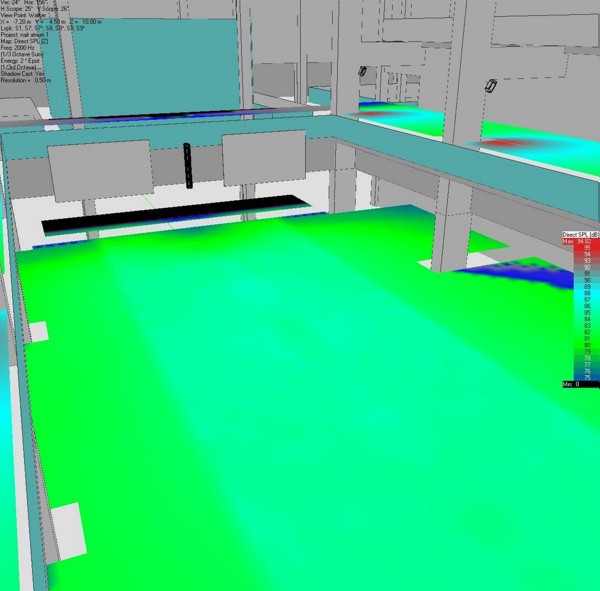 We have no affiliation with any product manufacturer or vendor so we are free to choose products on the basis of performance and features. This allows us to design systems that "cherry pick" the best components from all manufacturer's lines. The use of computer modelling in speaker system design allows us to evaluate a number of products from various manufacturers for each application, and determine which ones can deliver the best performance for the application.
We provide effective value engineering; optimizing features, performance and the user interface for the available budget. We have an excellent track record in delivering system designs that come in on budget, completely free of fat and unneeded features.
By having an independent system designer involved, the owner can be protected from poor installation practices. We perform substantial completion inspections of the installations to see if the workmanship is suitable. Until the installation is approved and signed off, the contractor does not get paid. By doing that it is possible to avoid installations that look like the one in this particularly bad example.
Our system designers have a broad background in sound system design, installation, and operation, which allows us to deliver practical and usable system designs for reasonable capital budgets. Many years of experience in the sound industry also gives our designers an awareness of the issues faced by the contractors bidding on, and installing our projects.
We also provide performance evaluation of existing sound systems. Using TEF analyzers, we can document bandwidth, uniformity of coverage, signal alignment, equalization, and provide objective speech intelligibility measurements. These measurements can reveal deficiencies in a sound system, some that can be corrected through adjustment or realignment, offering a cost-effective alternative to purchasing new systems or equipment.
We regularly provide loudspeaker measurement, analysis and evaluation services for manufacturers. This gives us an opportunity to provide input on improving products, or having the manufacturers develop new products more suitable to installed applications. Many of our custom designed loudspeaker systems have become part of manufacturer's standard product lines. We also review and evaluate other sound system components on a regular basis, and actively participate in Alpha and Beta testing of products. We aren't content to specify products that are almost optimum if there is an opportunity to have a manufacturer build the optimum device.