Main Page

Design Staff

Design Services

Project List

Audio Demos

Useful Calculators

All over the map

Site Map




UBC Centre for Brain Health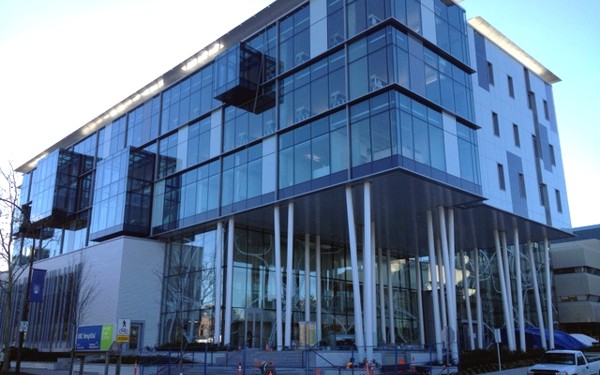 In 2013, UBC properties & Trust asked Mc2 to provide the A/V technology systems design for the new UBC Centre for Brain Health located at the UBC Point Grey Campus. The plan was to equip the 120-seat lecture theatre with a high definition, fully digital, distance education enabled, dual screen presentation and videoconferencing system. The lecture theatre A/V system needed to meet the UBC FoM distributed medical program distance education performance and functional requirements, and would connect over the HD enabled UBC DMP-AV videoconferencing network, providing the ability to connect to over 100 academic and clinical sites on a private network in BC and to any other videoconferencing enabled site through the public domain.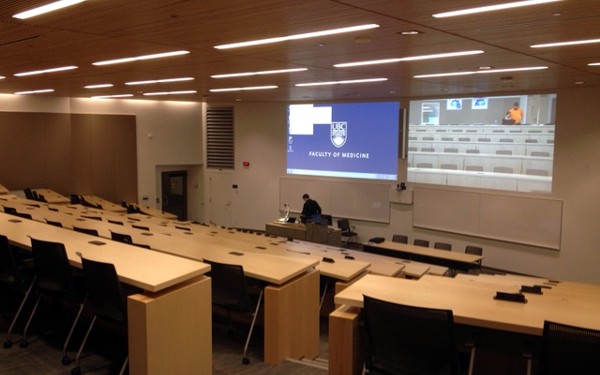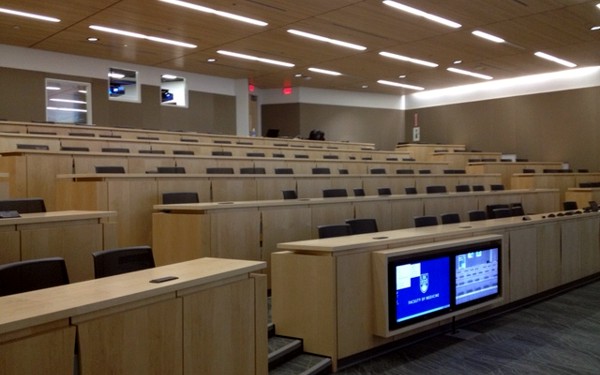 The A/V system would make use of a fibre optics based video routing and signal distribution system, providing the highest video quality, while providing a future proof wiring infrastructure, permitting the replacement of the electronic equipment in time for capital renewal, while being able to leave the wiring in place, thus significantly reducing the cost, risks and time required for the renewal of the A/V systems in 8 – 10 years time. The lecture theatre would be equipped with 60 audience push to talk microhomes, one for each pair of students and would make use of the dual visual presence usage modality developed by MC2 as a standard for all UBC FoM distance education enabled sites, enabling both students and the instructor to be seen at the remote sites and participate in the automatic video switching for the active talker to take over the large window within the videoconferencing participant screen layout.
The centre for Brain Health was also equipped with a divisible large meeting room, able to be split into three separate meeting rooms. The AV system needed to be designed to accommodate both the use as a single room, and provide presentation capabilities in all three spaces with the divisible walls deployed, while providing an easy control system touch panel user interface.
The CBH would also be equipped with clinical skill rooms with adjacent control/observation rooms, requiring being equipped with audio monitoring, and talk back capabilities, along with A/V presentation capabilities. A number of meeting rooms were scheduled to being equipped with either single display presentation capabilities or dual screen presentation and videoconferencing systems.
The AV systems needed to meet the UBC FoM specific DMP-AV distance education guidelines while a the same time meeting the general UBC, IP network, A/V technology and remote monitoring standards. UBC-PT selected Mc2 due to our long standing relationship and the fact that Mc2 would have a very good understanding of the UBC requirements since both the UBC FoM DMP and the general UBC AV standard guidelines were developed by Mc2.
The project was completed in 2015, and has a technology budget of $ 1,200,000.