Main Page

Design Staff

Design Services

Project List

Audio Demos

Useful Calculators

All over the map

Site Map

Contact Us


Related Pages

AV Systems

Cluster Design for Intelligibility

Sound System Design

Speech Intelligibility

Video Conference Facilities

Related Projects

MPAACT Project

VGH HEC

BCCRC




Video-based Education
Presentation Systems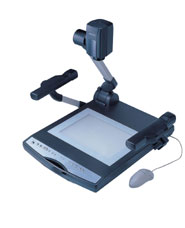 One of the most important reasons to make the move to video based display and presentation systems is the growing application of video conferencing and distance education in corporate, medical, government, and institutional/educational areas. Where video signals must be sent and received as part of the learning or teaching process, it becomes necessary to convert all the images into a form that can be transmitted and received over a dedicated analog or digital video network, or over the internet. XGA resolution Video copystands are replacing overhead projectors, allowing opaque objects, transparencies, and paper reports to be displayed on a video display system. Computer presentations are also commonplace, either from local computers using presentation software, or from a network computer using a web-browser. Computer application training is a prime use of a video display system, requiring much larger images than conventional video or presentation software. This requirement also drives the resolution requirements of the system.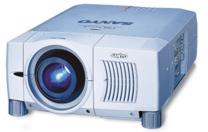 In educational and institutional environments, there has been a constant conflict between the need to have the lights up high enough to take notes, and the need to have the lights low enough to get a good video image. Ever-improving technology in affordable LCD video projectors with light output levels in the 4500-6500 ANSI Lumens range allow an image to be displayed in higher ambient room light levels. These high output projectors are capable of resolution of 1024x768 pixels or higher, providing excellent computer display capability for images, Power Point type material, web browser and CAD/GIS applications.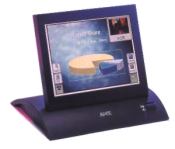 Once there is a large amount of technology integrated into a system, the need to control and manage it becomes an issue. By providing an integrated media control system for the users, it is possible to simplify the operation of video cameras, sources, switching, the audio system, lighting, screens and drapery. These touch panels can have controls that describe the functions in plain language, be programmed in multiple languages, have large type for the visually impaired, and can even have prompts for the technophobe users.
The technology is only half the battle, one of the most challenging aspects of Distance Education system design is the process of guiding the users through the changes in the pedagogy to work effectively with remote classes. To give equal value to the students at the far end of a Distance Learning class often requires a major shift in the teaching approach through the media interface. That can be quite a challenge for those that have spent most of their career teaching in front of students. There are also numerous issues related to maintenace, operation, administration, network services and management that are often not obvious to a institution that is embarking on a Distance Education path. We can help the client identify and address those issues.