FastFind Index
About McSquared
Design Staff
Design Services
Project List
Contact Us
Privacy Policy



Feature Pages

Audio Demos

Useful Calculators

All over the map

Magazine Articles

Journal Articles

Site Map

Employment



Memberships


Audio Engineering
Society Members




EASE Savvy




SynAudCon Grads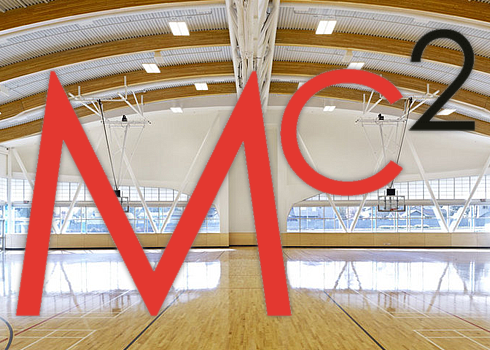 COVID-19 Response
In the current COVID-19 environment, our physical office is closed, and we are all still working from home, but we will not be attending any in-person meetings or site reviews/meetings except when there are no options, and suitable COVID-19 safe practices are in place at the meeting location.
We are equipped to engage with clients using Microsoft Teams, GoToMeeting, Webex and Zoom.
We have some tips on improving your working from home communication

McSquared System Design Group, Inc. is an independent consulting firm providing sound system design, audio/video presentation system design and acoustical design services throughout the world from our North Vancouver office. We are not associated with any sales firm and do not sell any products or systems, our only business is consulting. We are focused on designing the most effective technical solution for the users' needs and then successfully integrating that solution into the architectural environment.
Media technology and delivery systems are used in lecture theatres, distance learning and telepresence facilities, city council chambers, training and simulation facilities, as well as retail or museum multimedia displays... any place where people need to be entertained, educated, or must communicate more effectively. All this technology must be integrated into the architectural and acoustical environment to work effectively. This is our role, to assist the design team in bringing the technology and the environment together into a functional whole, while maintaining the architectural vision of the designer.
An independent consultant represents good value when a significant capital investment is required in sound or video systems. Because we have no vested interest in particular brands of equipment or systems, we are able to recommend and specify the products that offer the best performance for the cost. We also provide objective sign-off criteria for system performance and installation so that the client can be satisfied that the equipment performs as required before final payment is made.

Things to see, hear and do while visiting our website...
Our Mouseover Mini-Demo Zone

Sound Systems:
Mono versus Stereo

Lavalier vs. lectern
microphones:
battle at the podium

Will that be one mic
or two?

Classroom Speech Intelligibility

A/V System Design Issues

Interpreting Loudspeaker Specifications

Loudspeaker directivity as a design issue

Loudspeaker Array Case Study: theory meets reality...

Listen to audio demos of acoustical problems

Are you a qualified systems contractor?
Take the Quiz!

Responding to a Request for Tender

Just for Fun...

The Handy Project Planner

The Illustrated Guide to Loudspeaker Health Care

Fork Screech Analysis, it's everything you feared...